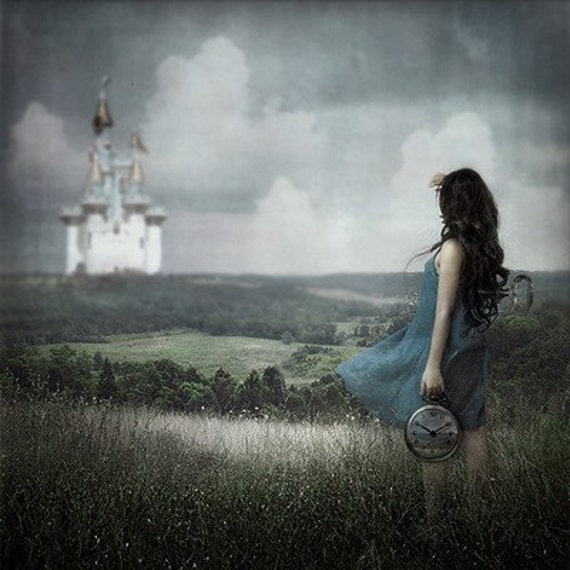 Origin: "Searching for Fairy Tales" by Melissa Nucera. I do not know the artist, so be careful if you decide to look up her, or her other work.
Feeling inspired? I'd love to have you write something from this prompt! You can post it in the comments, or move the prompt to your own blog* and leave a link in the comments. (And, really, this picture just begs to be told into a story. I can't wait to see what y'all come up with!)
*If you do decide to move it to your own blog, do please remember to credit it. Artists work hard at their art, and they should get recognition for it.
[I really look forward to being able to read anything you write from this prompt, and I expect to enjoy it very much and for my readers to also enjoy it. That said, please keep everything as clean as it gets because otherwise I will delete the comment or link to your blog."Only what is good for building up…" If in doubt, ask. My contact information is on the About page.]